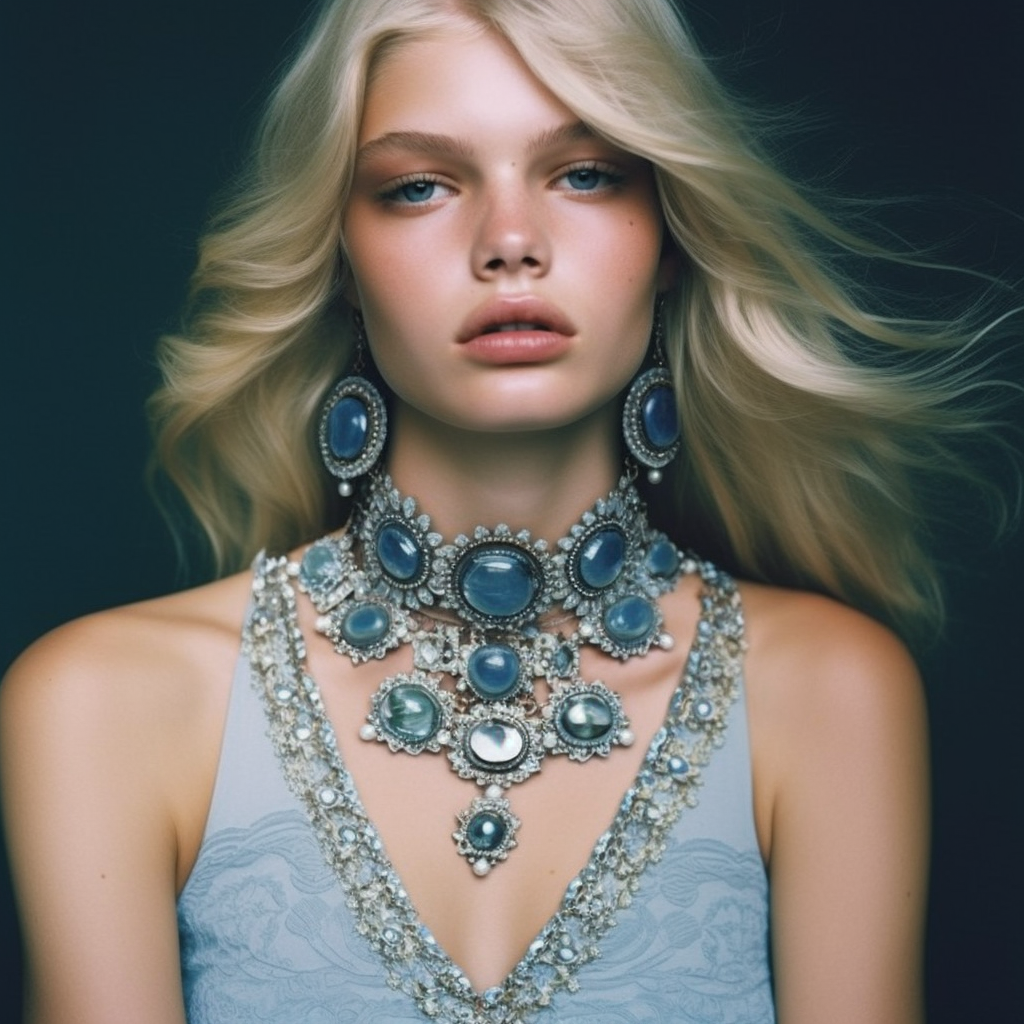 As the world continues to evolve, so does fashion. In 2023, a wave of upscale trends is sweeping across runways and captivating style enthusiasts. From intriguing clothing ensembles to mesmerizing accessories, the year is set to bring forth luxurious and refined looks. In this edition of Tiffany's New Orleans, let's delve into the world of upscale fashion, with a focus on jewelry trends that promise to tantalyze even the most conspicuous trendy trailblazer.

In 2023, gemstones are back in style. Rich and vibrant stones like emeralds, sapphires, and rubies will be popular choices for jewelry. These gemstones are associated with luxury and power, and they can add a touch of glamour to any outfit. Whether you're looking for a statement necklace or a cocktail ring, there's a gemstone out there for you. So don't be afraid to show off your inner royalty this year.

I've kept my eye on sculptural designs for 2023, and haven't been let down yet. These pieces are a fusion of artistry and elegance, and they will make a statement wherever you go. I've been loving the look of bracelets with fluid, interlocking patterns and earrings with intricate geometric designs. These wearable works of art will be sure to turn heads, whether you're glamming it up for a night in downtown New Orleans, or commemorating a special occasion, don't be afraid to add a touch of sculptural jewelry to your wardrobe this year. You won't be disappointed!

I'm excited to see the trend of mixed metals and textures take off with designers experimenting, combining gold, silver, rose gold, and even platinum in a single piece, resulting in breathtaking visual contrasts. From bracelets with intertwining gold and silver links to necklaces featuring rose gold accents against a silver backdrop, the fusion of metals adds a contemporary and avant-garde flair to the upscale jewelry trend.

Pearls are being reimagined in 2023 and we're here for it. Designers are incorporating them into unconventional designs and pairing them with unexpected materials, which gives pearls a fresh and modern feel. From asymmetrical pearl earrings with an edgy twist to pearl-studded leather bracelets, this updated take on pearls is sure to turn heads in the best way.

Chokers are set to make a bold comeback this season, but with a distinctive upscale twist. Statement chokers adorned with oversized pendants, intricate detailing, and unique materials are taking the fashion world by storm. From chunky chains with elaborate charms to chokers embellished with precious stones, these eye-catching necklaces demand attention and effortlessly elevate any ensemble. They serve as a focal point, drawing the eye upward and accentuating the neckline with undeniable allure.

In 2023, upscale fashion is all about luxury and innovation. From opulent gemstones and sculptural masterpieces to mixed metals, reimagined pearls, and statement chokers, the jewelry trends of the year are a testament to elegance and creativity. Embrace these trends and let your personal style shine with sophistication and flair. With exquisite pieces that reflect the beauty and refinement of the fashion world, you're sure to turn heads wherever you go.

– Tiffany